Our History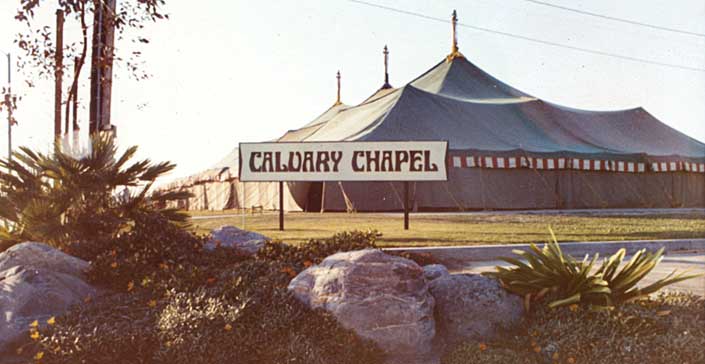 In 1965, Pastor Chuck Smith began his ministry at Calvary Chapel Costa Mesa with just twenty-five people. At a pivotal time in history, Pastor Chuck welcomed all, young and old, without judgment, into the local church.
With a sincere concern for the lost, Pastor Chuck and Kay Smith made room in the church and their home for a generation of hippies and surfers, serving in the midst of a powerful movement of the Holy Spirit that spread from the West Coast to the East Coast and throughout the world. In his ministry, he emphasized the teaching of the Word of God. In the wake of that move of the Holy Spirit, what began as a small local church grew into an international family of over 1600 churches around the world. Pastor Chuck's simple, yet sound, expositional approach to teaching the Bible has helped millions better understand God's Word.
CCS
In 1978, Ted and Jan Gothan of Shiloh Youth Revival Center moved from Phoenix, Arizona to Sacramento, California to start a young couple marriage ministry in Land Park neighborhood. Soon enough, this small group grew in size and became a fellowship of believers. The core group would meet in Land Park Amphitheater every Sunday and eventually moved to a building near 2nd Avenue and Freeport Boulevard, serving coffee and teaching bible to the locals.
Later that year, The Gothans were introduced to John and Laura Cowan during Calvary Chapel Pastor Conference in San Bernardino. Being from Sacramento as well, John apparently was in a process of transitioning from Maranatha Music to a marriage ministry which would be a great fit for the fellowship in Sacramento. John and Laura didn't wait long to join the Land Park fellowship and the Lord would later open the door to the birth of Calvary Chapel of Sacramento with John as its Pastor. John was with CCS, surviving many church building moves, until the Lord led him and Laura to Calvary Chapel Salt Lake City in 2007.